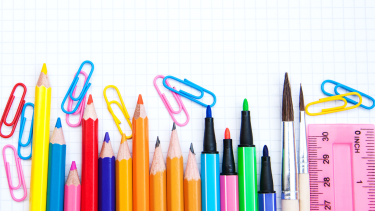 School Supplies 2023-2024 (Grades 1 to 5)
It's time to order your school supplies for 2023-2024!
WHAT THE ORDER LOOKS LIKE:
Starter Package - these are your "must have" items that are to be ordered each year
Required Items -  you may already have these items at home, so you may not need to order them.  If you are sending items from home, please remember to send them with your student/s in September. 
All items ordered through School Start will be shipped directly to the school. 
Click here to go directly to the SchoolStart.ca website.  Kindergarten students are not required to order supplies online.  
Please contact Mrs. Smith if you have any questions.
Thank you